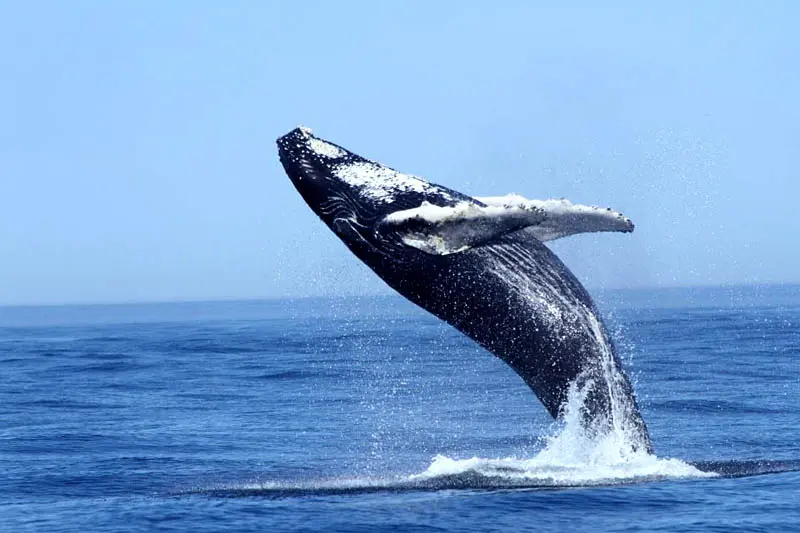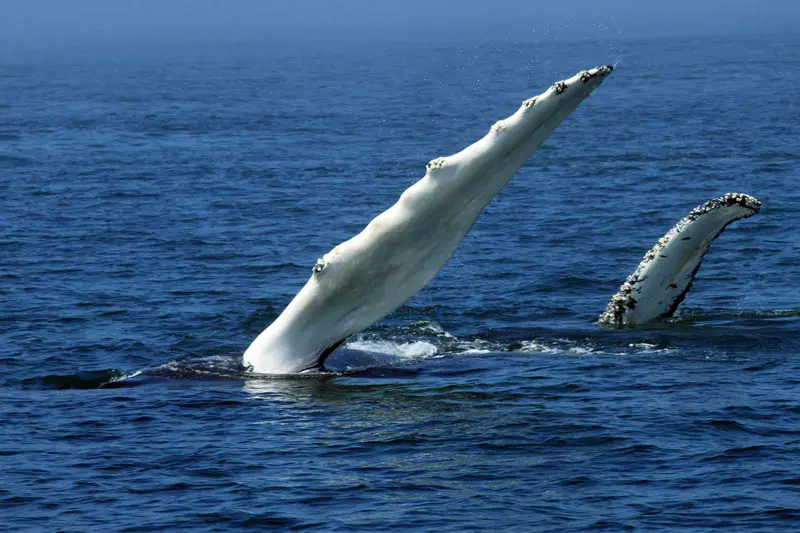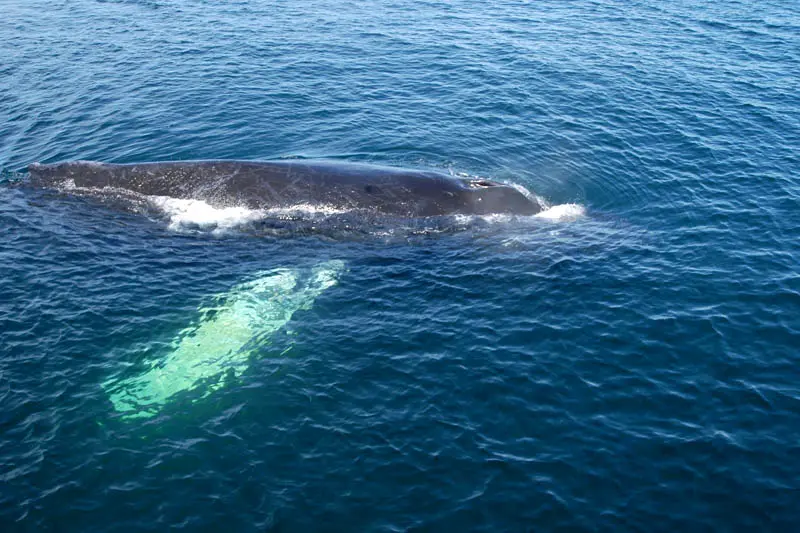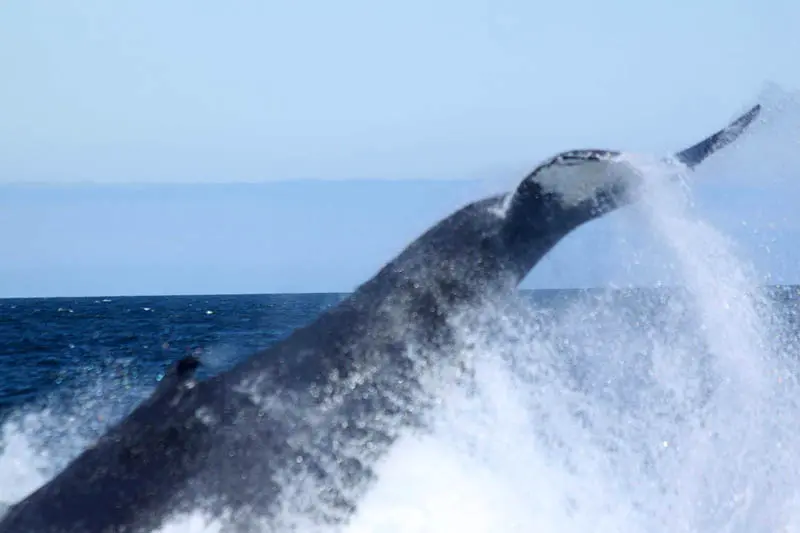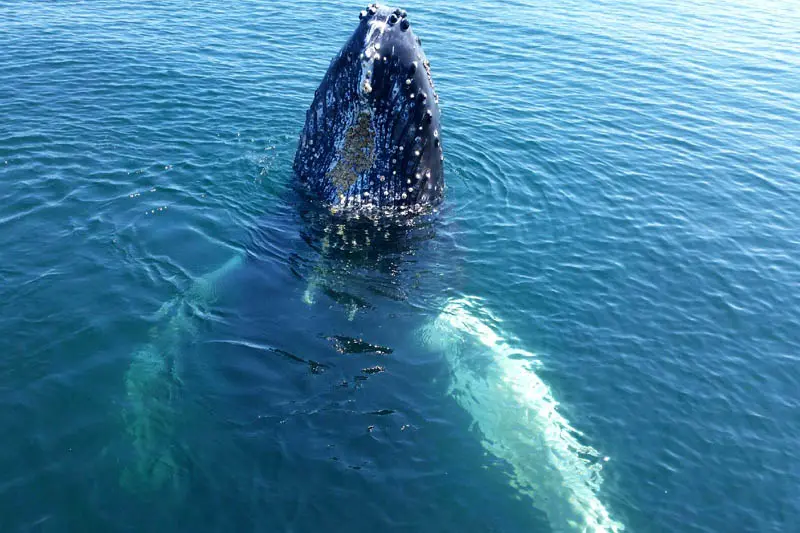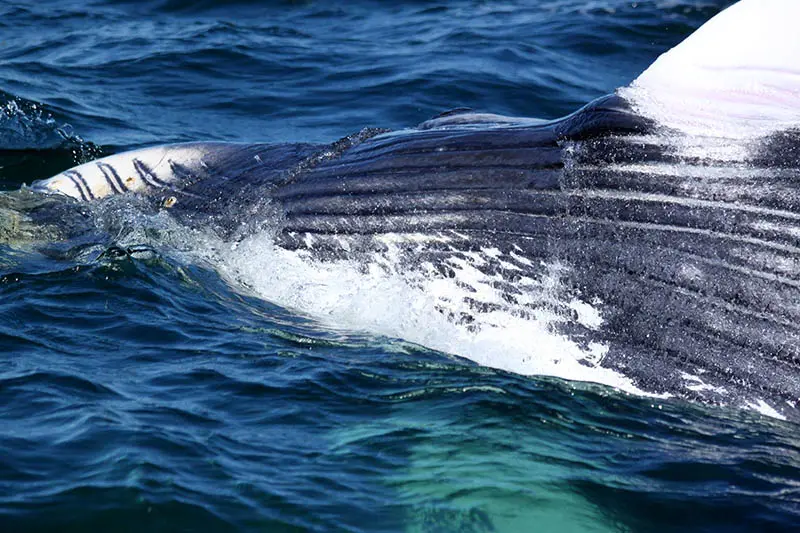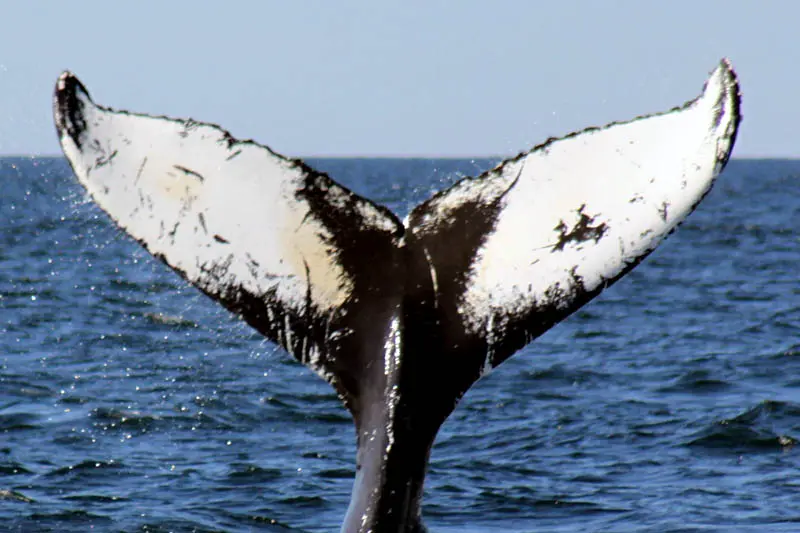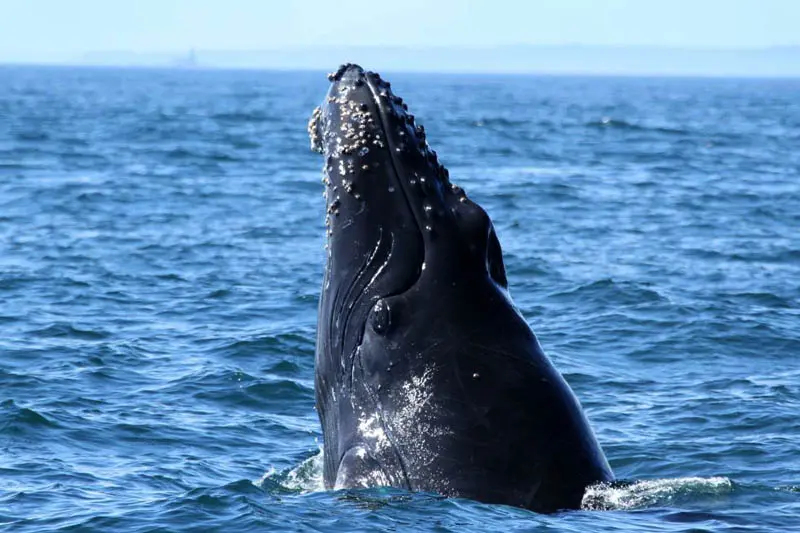 Ages: up to 12 yrs of age
This whale watching tour is available from July 3rd to September 30th, with a duration of 4 to 5 1/2 hours, depending on the location of the whales. From July 1st to July 31st, departure times are either 8:00am or 1:00pm, depending on the puffin tour's departure time. This tour guarantees whale sightings, or your tour is free. From August 1st to September 30th, with a few exceptions, the tour will depart at 12:00pm. However, after September 10th, a minimum of 12 adults is required to operate a tour. The team strives to ensure timely tour departures. If you need to cancel, please provide at least 24 hours' notice.
What could be more enjoyable than the smell of salt air, sunshine and losing track of the number of whales you've seen. New Brunswick has "more whales, more often" and we don't want you to be disappointed! We specialize in a relaxed atmosphere aboard our vessel.
As we leave the dock and head for the prime whale watching grounds, we'll travel out among the inner islands, beyond White Head Island to open water. This is the area where our trained eyes will begin looking for the familiar flocks of seabirds and blows of humpback and finback whales.
The sea birds, humpback and finback whales share a food source – herring. We're sure you will be adding to your bird list as we point out shearwaters, petrels, razorbills, guillemots, kittiwakes, phalaropes, jeagers, gannets, murres or puffins! The birds sighted will, of course, depend on that particular species migration habits. As we continue our charted course we'll expect to see humpback whales or the endangered North Atlantic right whale. Perhaps you will be the one to spot the first whale! You'll need lots of time to take in all you'll see, so we allow plenty of time with the whales. The variety of sightings will depend on the abundance and location of feed and the ebb and flow of the tides and we'll be careful to follow the guidelines set out in the "Whale watching code of ethics"
To make a reservation, you need to provide a Visa or Mastercard number. There won't be any charges on your card when you make your booking. You can pay for the tour on the boat using various methods, including Visa, Mastercard, cash (US or Canadian), or debit. Please ensure you have your preferred payment method with you during the tour. If you need to cancel your tour, please do so at least 24 hours before the scheduled time. Failure to cancel on time or no-shows will result in a charge of 100% of the tour price. However, if we have to cancel the tour due to poor weather or sea conditions, no charges will be made to your card.