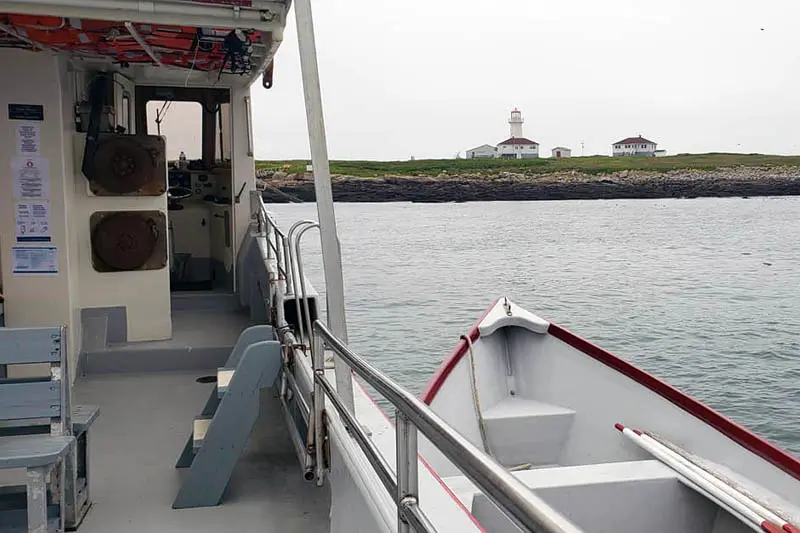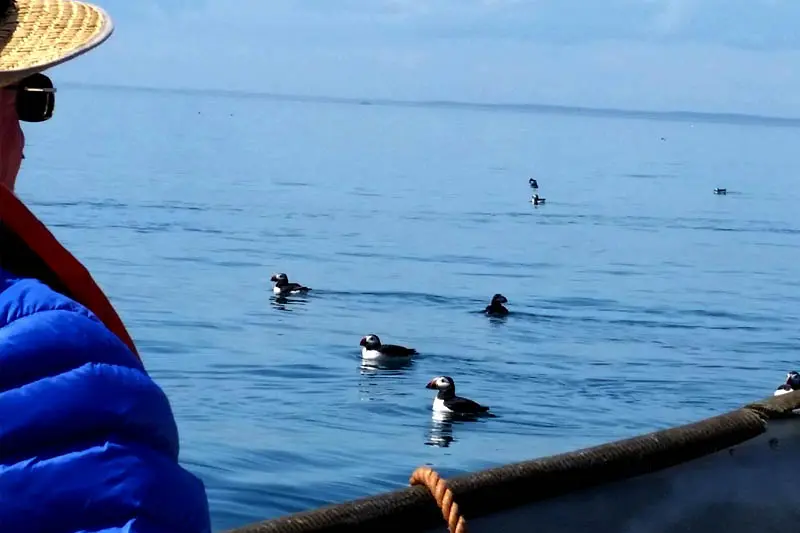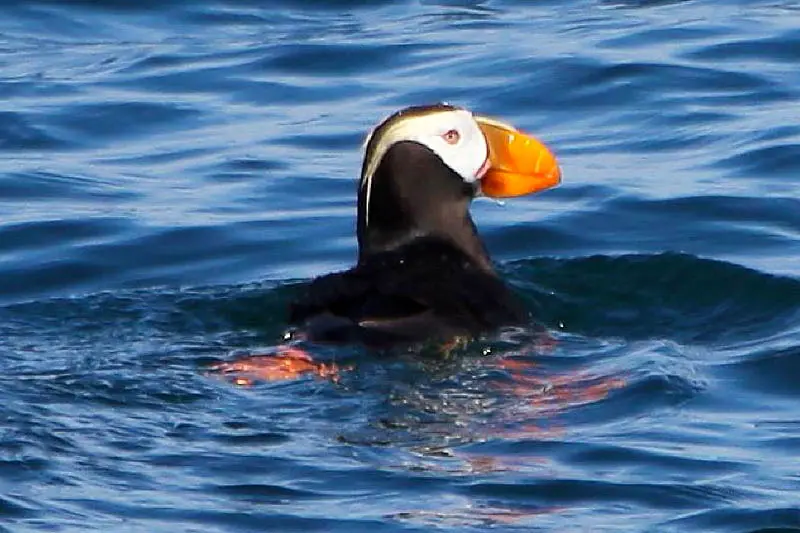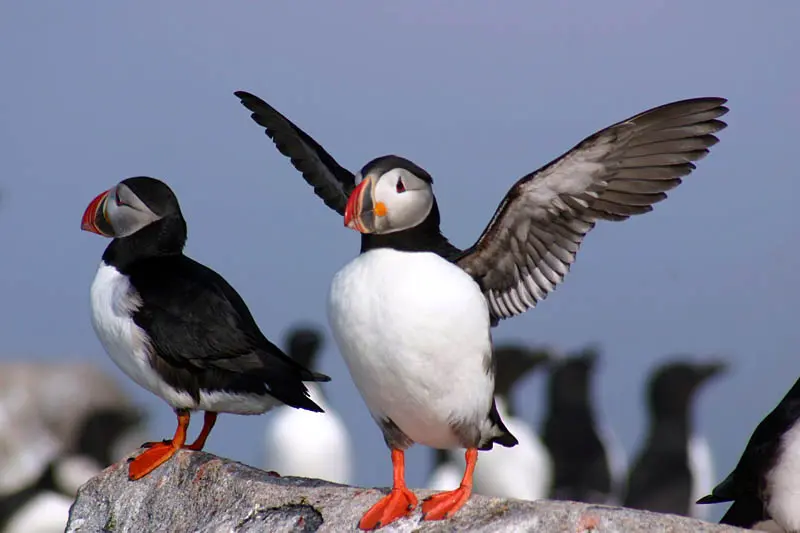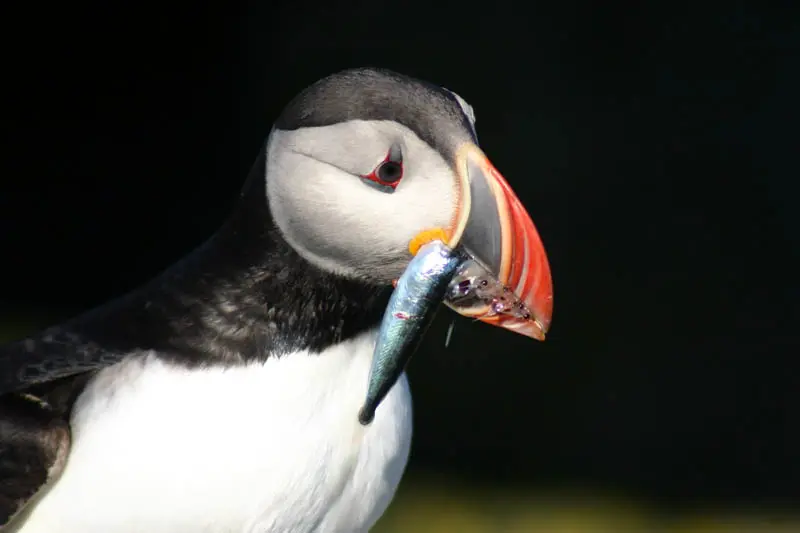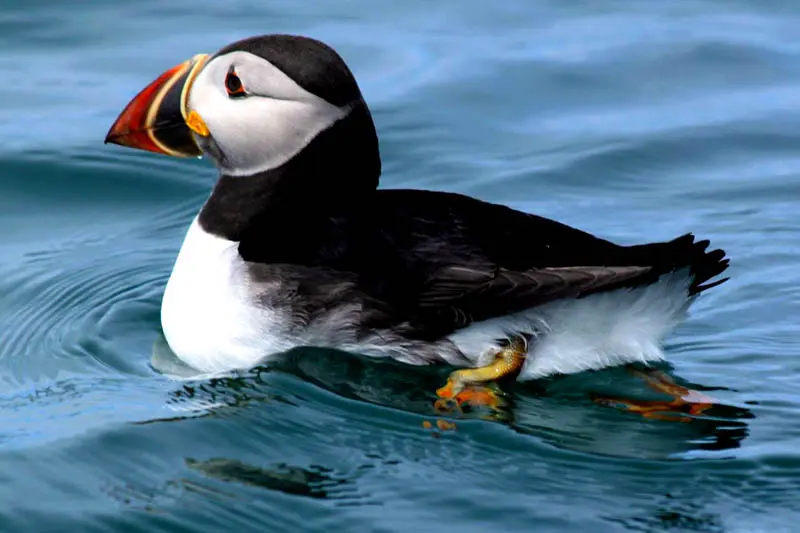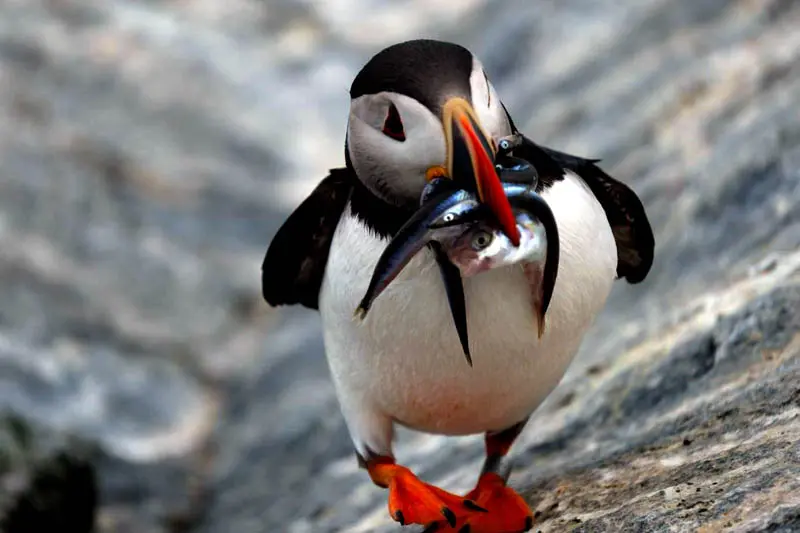 Puffins & Machias Seal Island
Puffins & Machias Seal Island Tour
Sea Watch Tours to Puffins & Machias Seal Island: This unique tour offers a heaven for avid bird watchers. Thousands of pelagic birds make their home here during nesting season, including the Atlantic Puffin, Razorbill Auk, and Common and Arctic Terns. Only a few hundred feet wide, this little mile-long island in the lower Bay of Fundy is a must-visit. During the non-nesting season, the two lighthouse keepers are the only island occupants and have maintained the lighthouse for over 100 years on behalf of the Canadian Coast Guard.
This beautiful island is where you can spot approximately 5000 pairs of puffins, 1000 pairs of razorbill auks, and 500 pairs of common murres. Although Common and Arctic terns used to nest here, they haven't in recent years, and it remains unclear why. You can also spot a range of other birds on the trip out to the island, such as Shearwaters (Greater, Sooty, Manx), Wilson Storm Petrels, Phalaropes, Jaegers (Pomarine, Parasitic), Northern Gannet, Black Guillemots, and Eider Ducks.
Sea Watch Tours has exclusive access to Machias Seal Island, where only 15 visitors are allowed to land each day. Sea Tours operates tours to the island six days a week.
As one of the privileged guests, first mate and crew, enlightens you about the sanctuary's guidelines and is your guide throughout your visit. You'll be taken to enclosed blinds, perfect spots for close-up views of the birds. The charming puffins often come as close as 3-6 feet from the blinds offering ample photography chances. Alternatively, you can also view them from the skiff, a 16′ outboard motor boat used by the tour to shuttle people to the shore. After years of dedicated observation, Captain Alec has even learned to call these cute creatures!
We'll take a peek at a nearby seal colony to snap some great pics after we leave the island. The curious seals will probably come over too! You might even get a new seal pal who wants to join you in the skiff! Come check out Sea Watch Tours!
NOTE: LANDING IS AT YOUR OWN RISK
Landing on Machias Seal Island with Sea Watch Tours is an adventure. It requires some physical agility but nothing to fear. We'll transfer you from our 45′ vessel to our 16′ skiff. From there, we'll carefully guide you over some slippery seaweed-covered rocks before heading to the orientation area. We do need good sea conditions for a safe tour, though. If conditions are unsafe, the tour may be canceled.
Our online calendar is now available for reserving your puffin or whale tour. Just click on "Reserve Here" at the top of the page to visit the puffins or whales with us this summer.
When planning a tour to Grand Manan Island, there are several important factors to consider to ensure you have a safe and enjoyable experience. From the requirement for an overnight stay to alternative options for touring the island, understanding the logistics and details of the tour can help you make the most of your visit. In this breakdown list, we will go over the key details you need to know before embarking on a tour of Grand Manan Island, including requirements, logistics, and alternative options. Whether you're interested in birdwatching, hiking, or simply enjoying the island's natural beauty, understanding these details can help you plan a successful trip.
Overnight Stay Requirement
Tour Length and Departure Times
Alternative to Going Ashore
To make a reservation, you need to provide a Visa or Mastercard number. There won't be any charges on your card when you make your booking. You can pay for the tour on the boat using various methods, including Visa, Mastercard, cash (US or Canadian), or debit. Please ensure you have your preferred payment method with you during the tour. If you need to cancel your tour, please do so at least 7 days before the scheduled time. Failure to cancel on time or no-shows will result in a charge of 100% of the tour price. However, if we have to cancel the tour due to poor weather or sea conditions, no charges will be made to your card.